SALES GEOGRAPHY
A wide range of products and rendered services and the best value-for-money ratio determines the sales geography of JSC Group of Companies "CHEMAGREGAT" which spreads from the western boundaries to the Eastern Siberia and outside of Russia to the countries near and far abroad and strives for further extension. Using the accumulated experience the Company develops and improves the process of interaction with the customer, aimed at its maximal efficiency.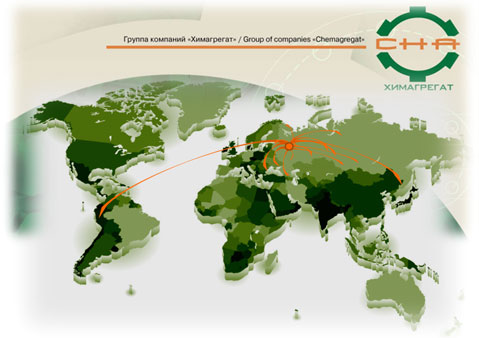 Group of Companies "CHEMAGREGAT" gained the reputation of a reliable business partner and established strong business relations with domestic and foreign consumers of complicated chemical and petro-chemical equipment.
Need more information?
Contact us for more information about our pumps, solutions and services.