SVILOTSEL AD recommended CHEMAGREGAT as a reliable supplier of chemical equipment
16 July 2014 year
As stated in the official review, «the company purchased Svilotsel AD valves to work with hudrochloric acid and sulfurous acid, delivered ball valves, Teflon coated, КШХ 50/10.1 model there is no problem». Quality product available at competitive prices, deliveries are made on time and according to customer`s wishes.
Representative CJSC Chemagregat Group of Companies Ltd. once again proved itself a good partner on whom you can rely.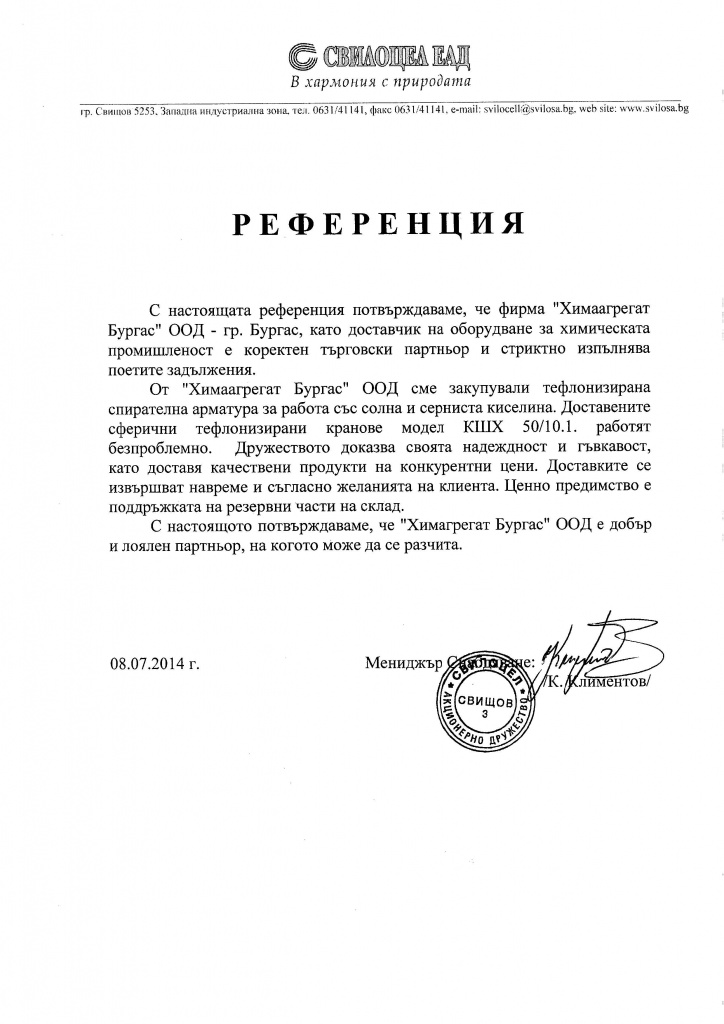 Need more information?
Contact us for more information about our pumps, solutions and services.