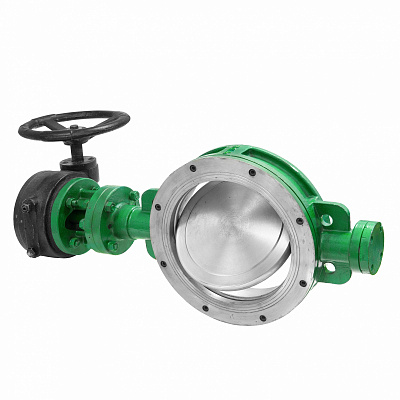 ЗПХ with elastic metallic seal
Denomination
ЗПХ DN/PN.1,2,3,4
Name
Valves with elastic metal seal
Design
Flange or Inter-flange
Body material
Carbon or stainless steel
Flowing part
Carbon or stainless steel
Drive type
Handle (.1),
Reduction gear (.2),
Electric drive type (.3),
Pneumatic actuator (.4)
Operating temperature
up to 752 F (+400°С)
Diameter
40 - 2000 mm
Pressure PN
0,6; 1,0; 1,6; 2.5 MPa.
Descriptions
The gate rotary chemical ЗПХ (metal) is intended for overlapping and regulation of streams of aggressive liquids. Tightness class of valves "A" according to GOST P 54808.
The body is made of carbon or stainless steel. Operating temperature up to + 400°C, PN = 0,6; 1,0; 1,6; 2,5 MPa.
Need more information?
Contact us for more information about our pumps, solutions and services.